HEADSPIN - GOOGLE VENTURES
HeadSpin,
a global testing platform, helps developers pinpoint the customer experience and application performance issues with real-time visibility. The platform allows users to test and monitor performance instantly on global cell networks without writing any code, integrating into their existing workflow. Developers are able to see analytics and real-time user data on mobile networks in over 140 countries.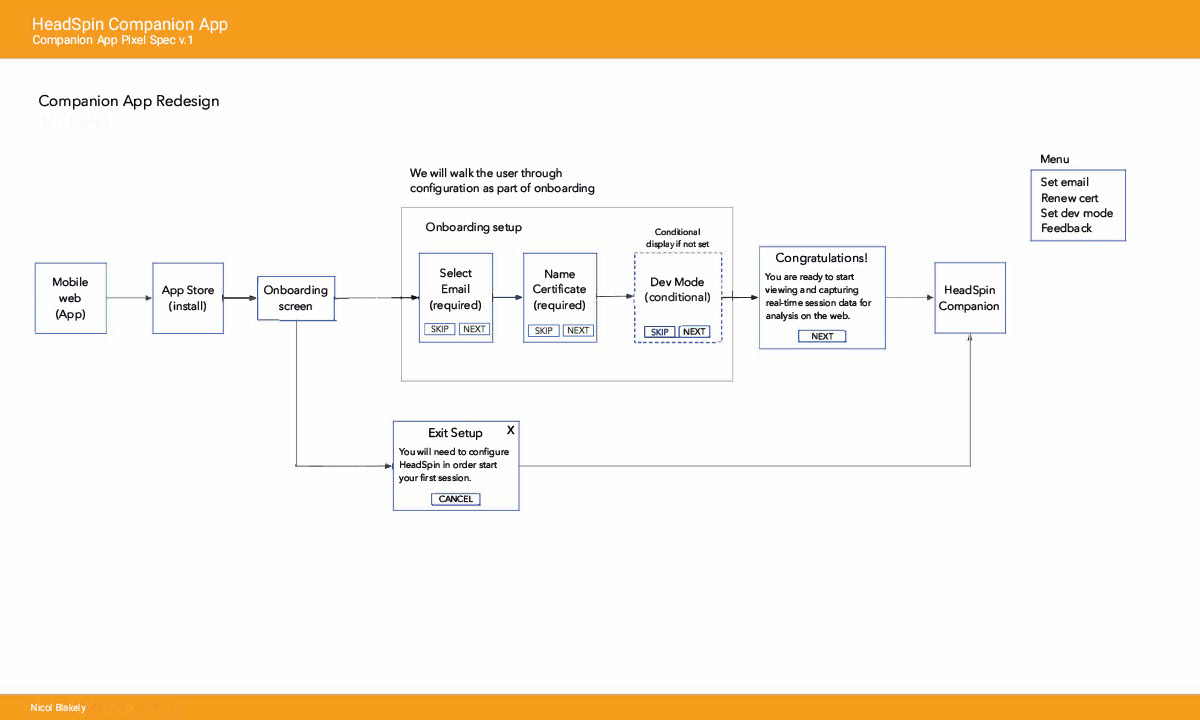 DESIGN CHALLENGE
During the startup phase, I joined HeadSpin during as the UX Manager. As a team of one, I relied heavily on the CEO and CTO for domain expertise which would guide the design direction. I also looked to our user forum consisting of a core group of developers from Google and Facebook, a heavily technical user-base.  As a seasoned UX designer, I wore numerous hats and iterated rapidly.  
For our beta release, the goal was to develop a mobile companion app which displayed the real-time functionality of any app in a specified geographical location. The specific results of the performance on mobile devices were then sent back to the dashboard where performance analytics were monitored. In other words, the apps needed to speak to each other and the mobile solution needed to have a UI to reflect this.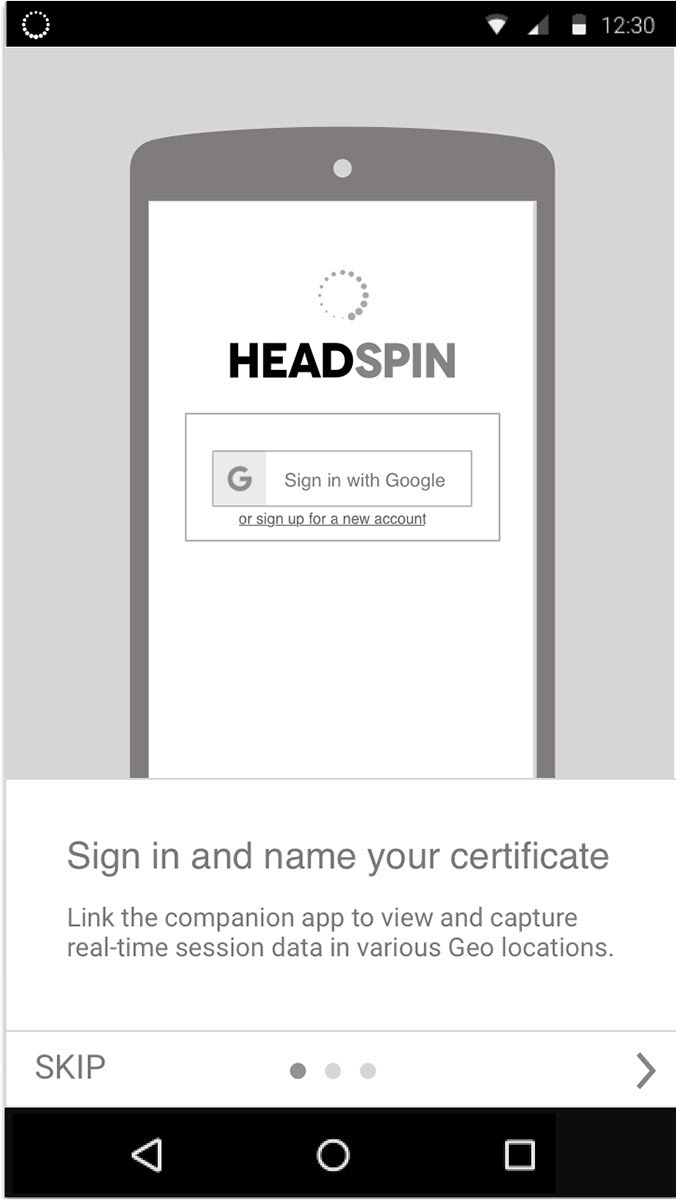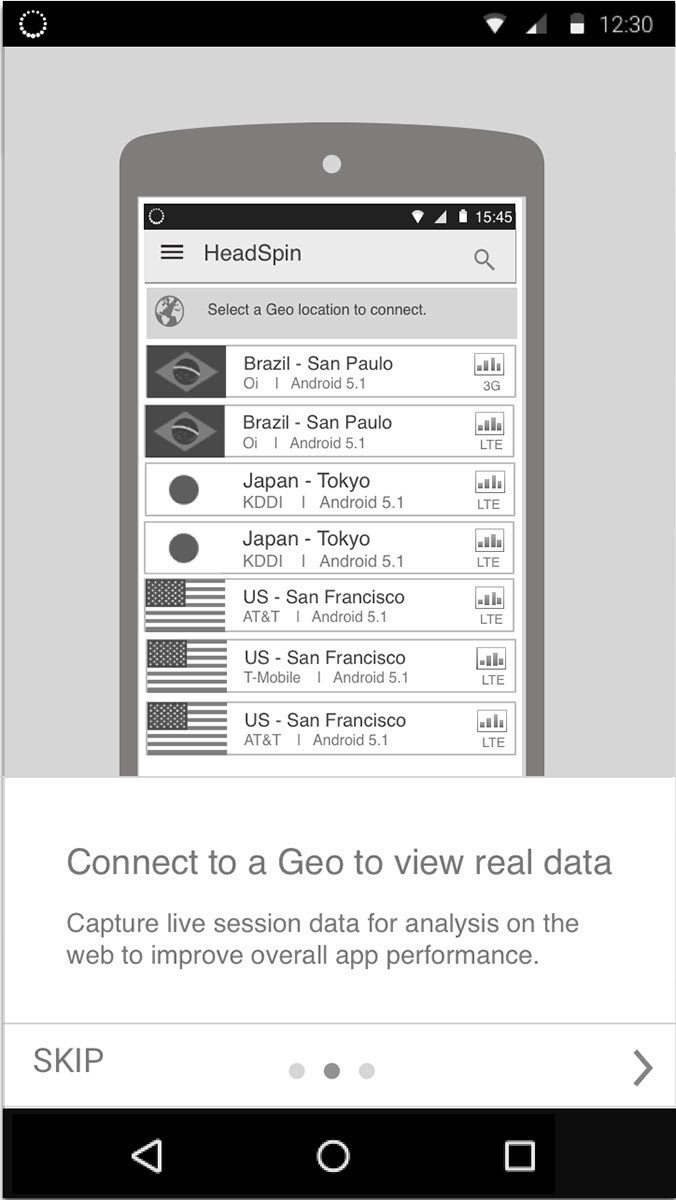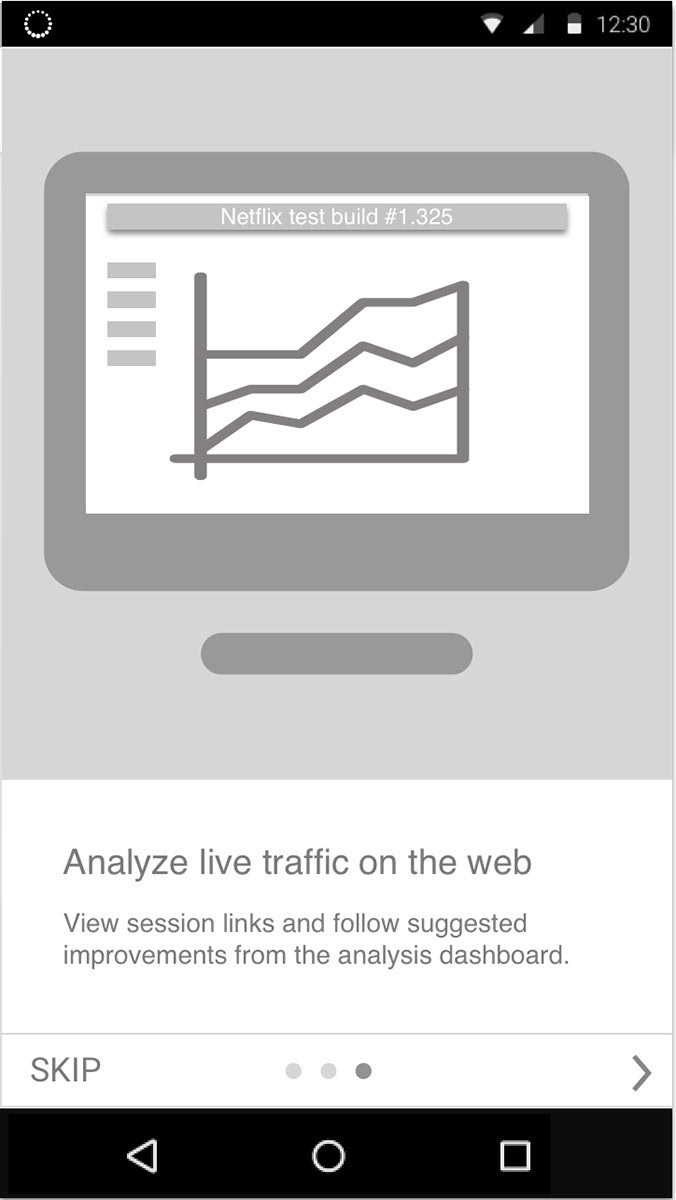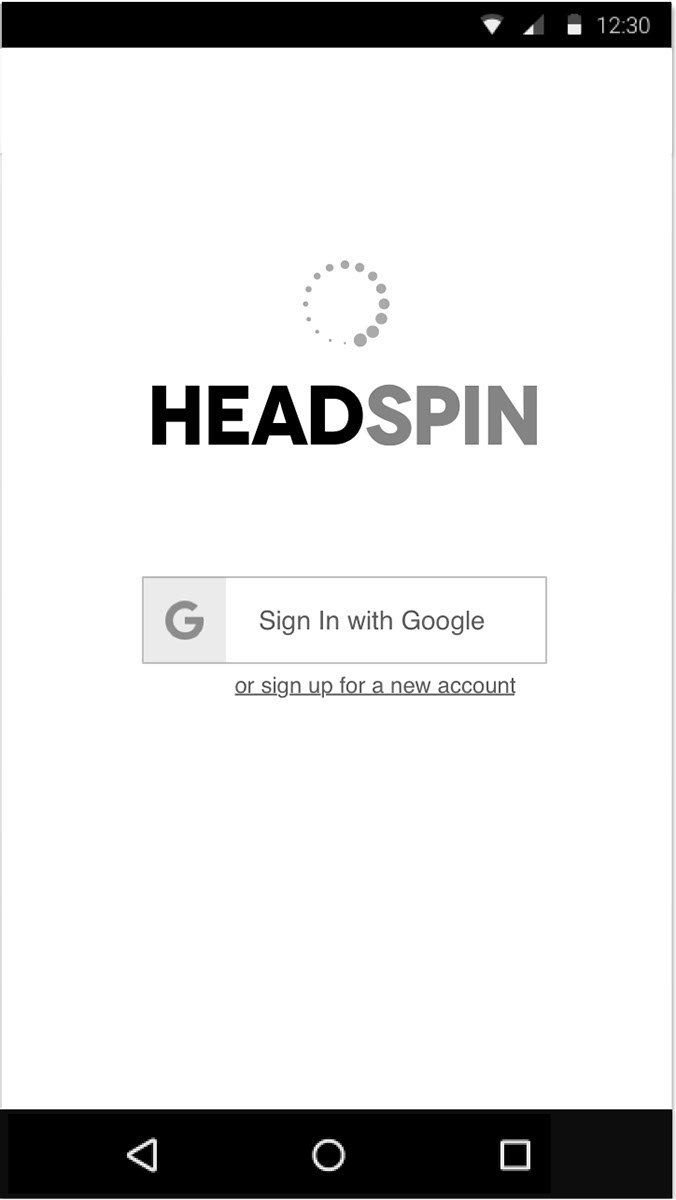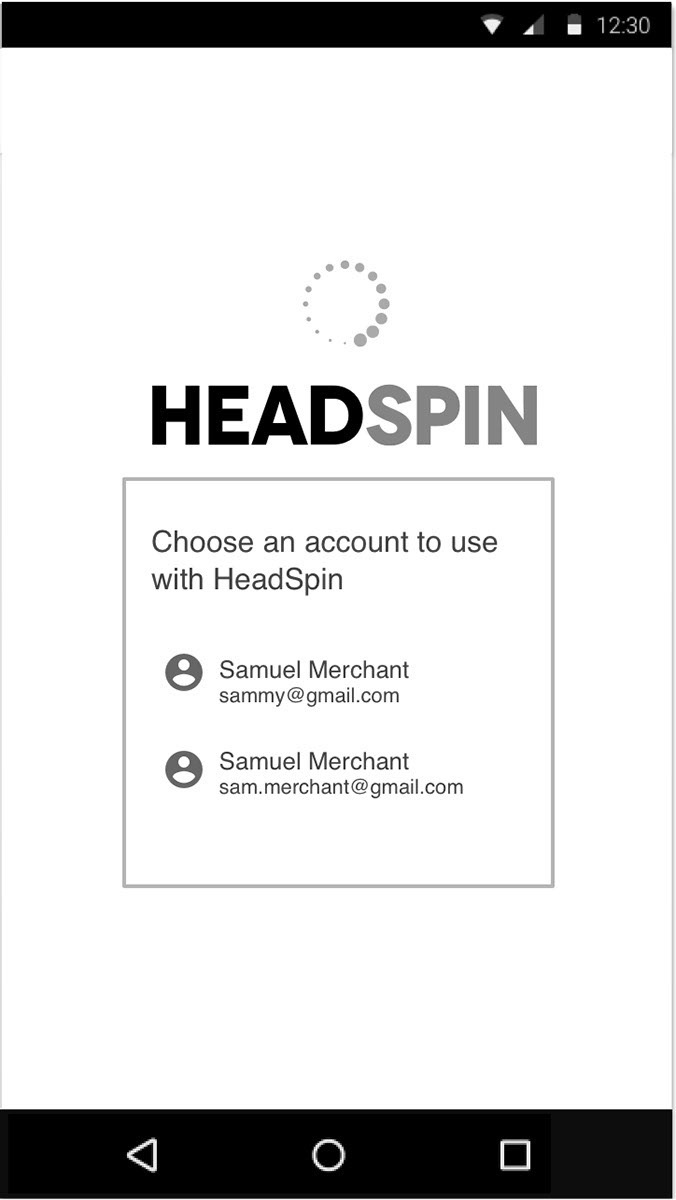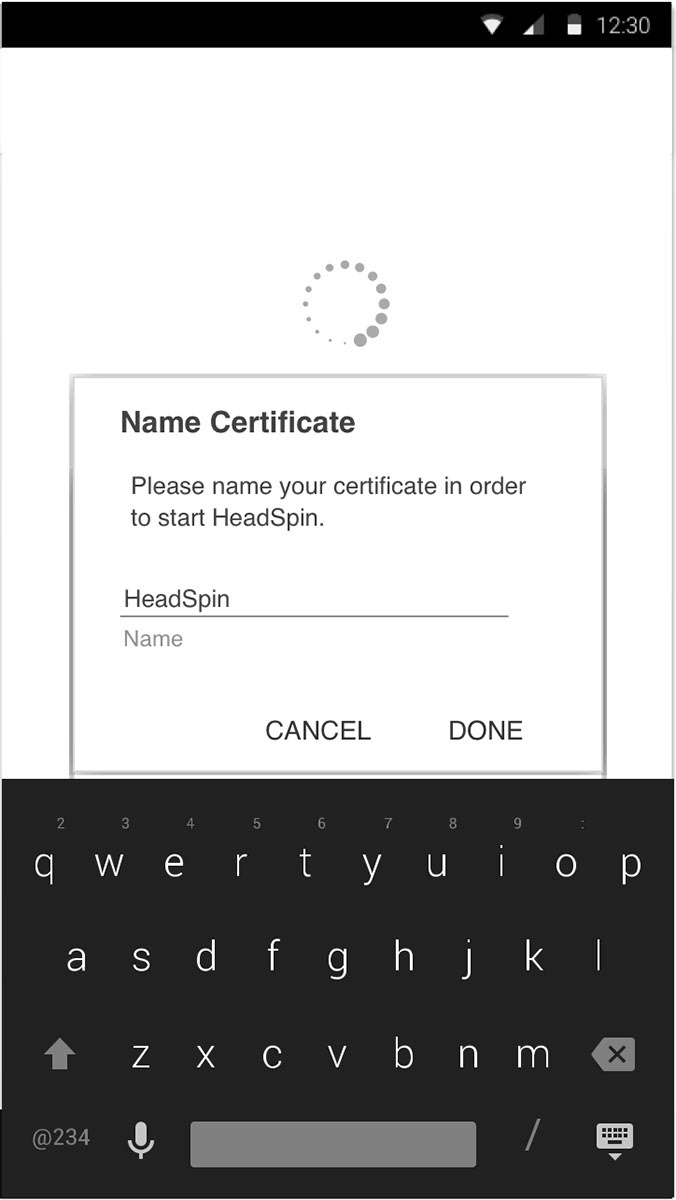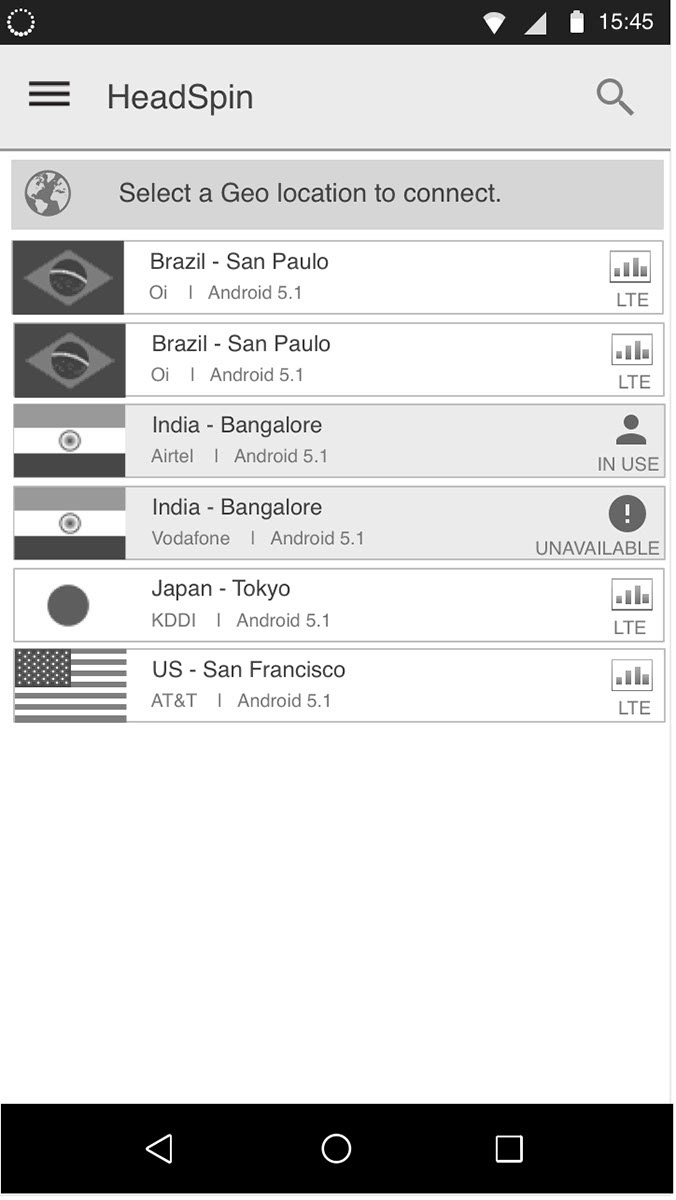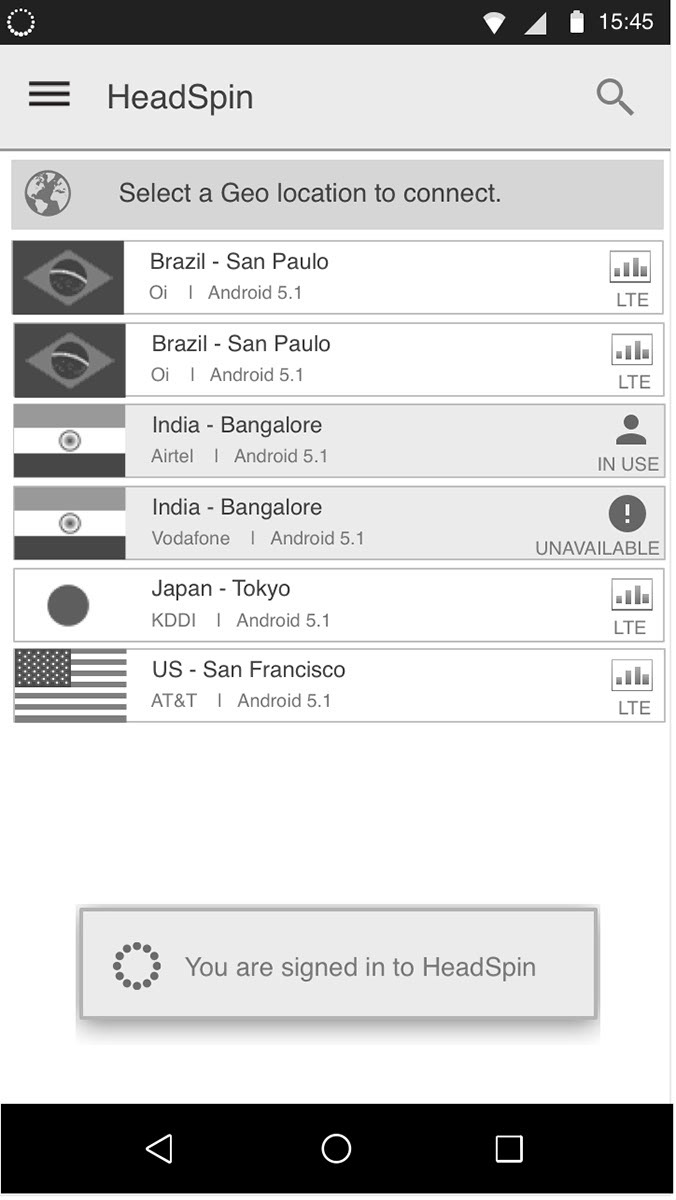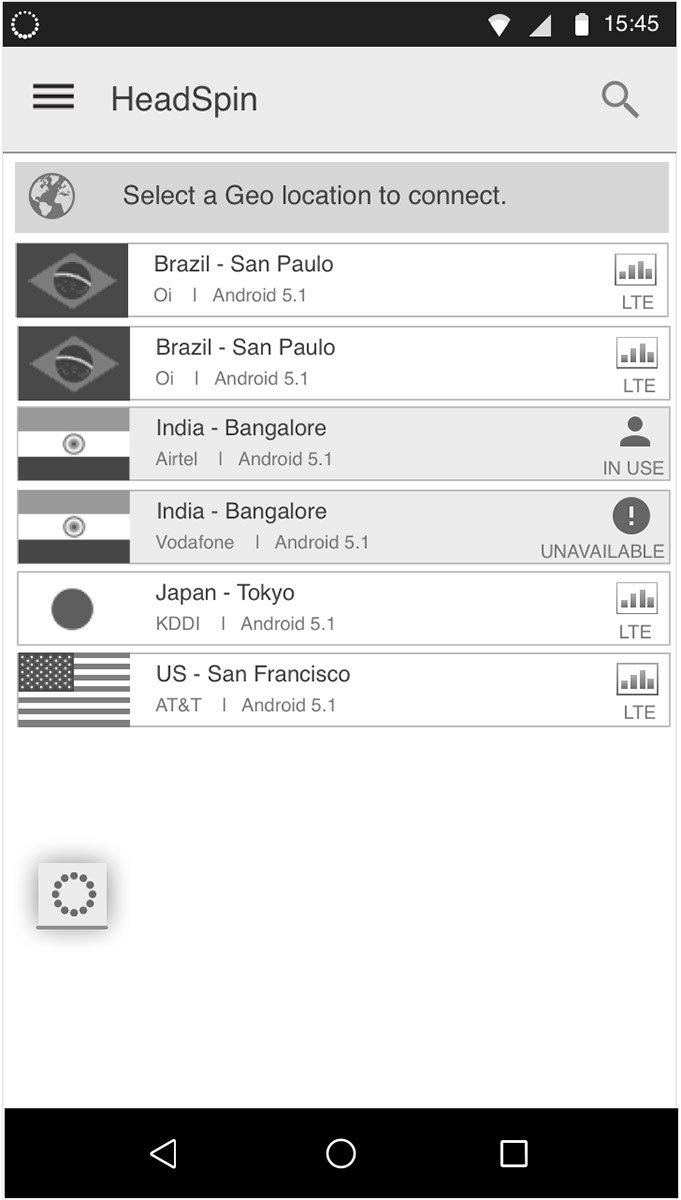 DESIGN SOLUTION
I created a user experience for the mobile app that allowed the users to see their real-time data in different geographical locations at the touch of a button, monitor specific functions in detail, collect and send all necessary performance data back to the web app for detailed analytics and recommendations for improvements.
This solution involved conducting numerous interviews and follow-ups with our user forum so that I could establish the MVP candidate for our beta release. From this information, I rapidly iterated on several versions of user flows and wireframes. Once this was established I  created a clickable prototype for stakeholders buy-in. After direction was agreed upon and we had the green light, I established the visual design direction following Google's Material Design pattern for which I also created a pixel spec for implementation.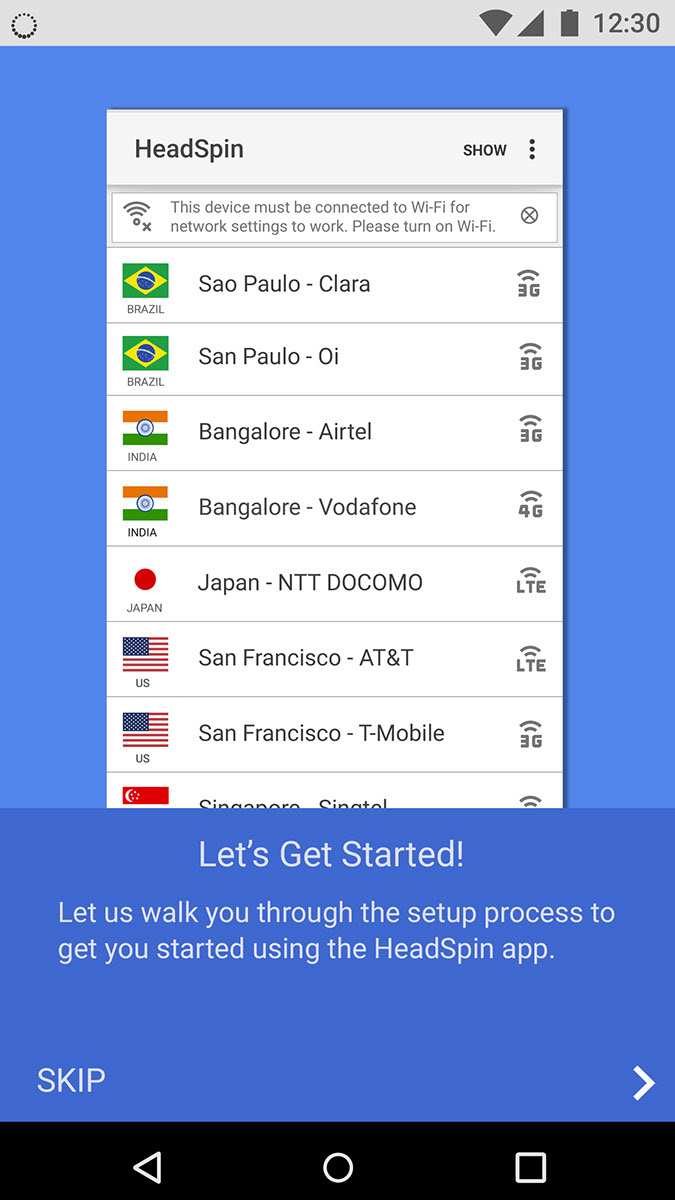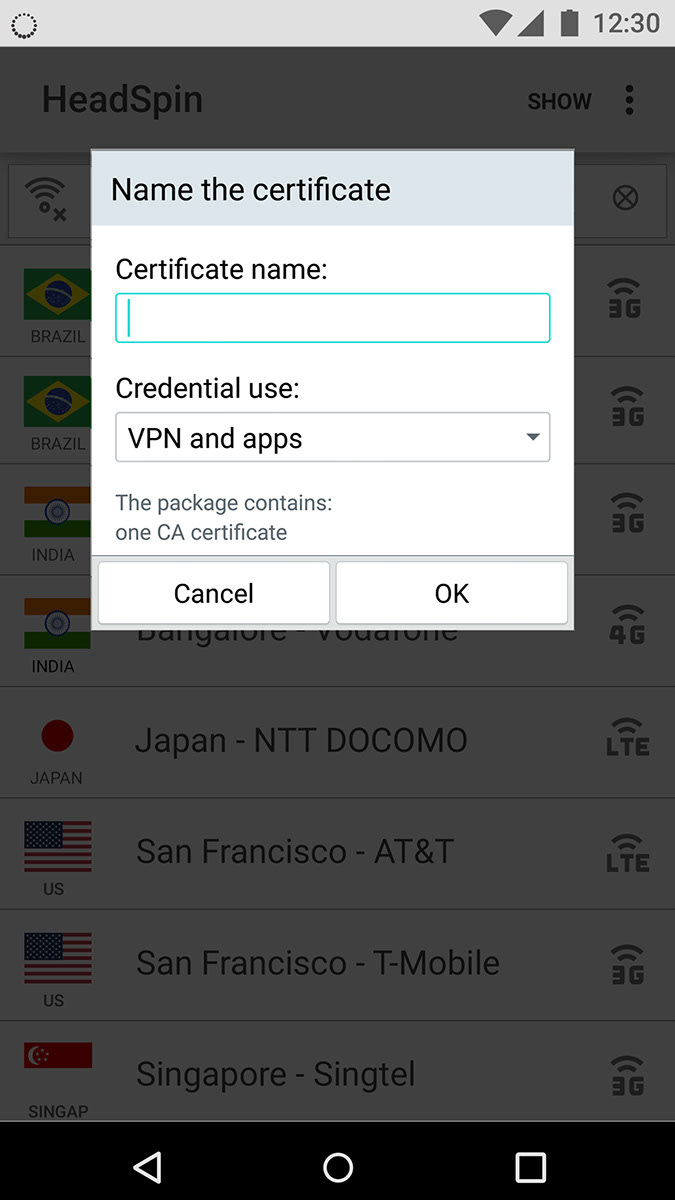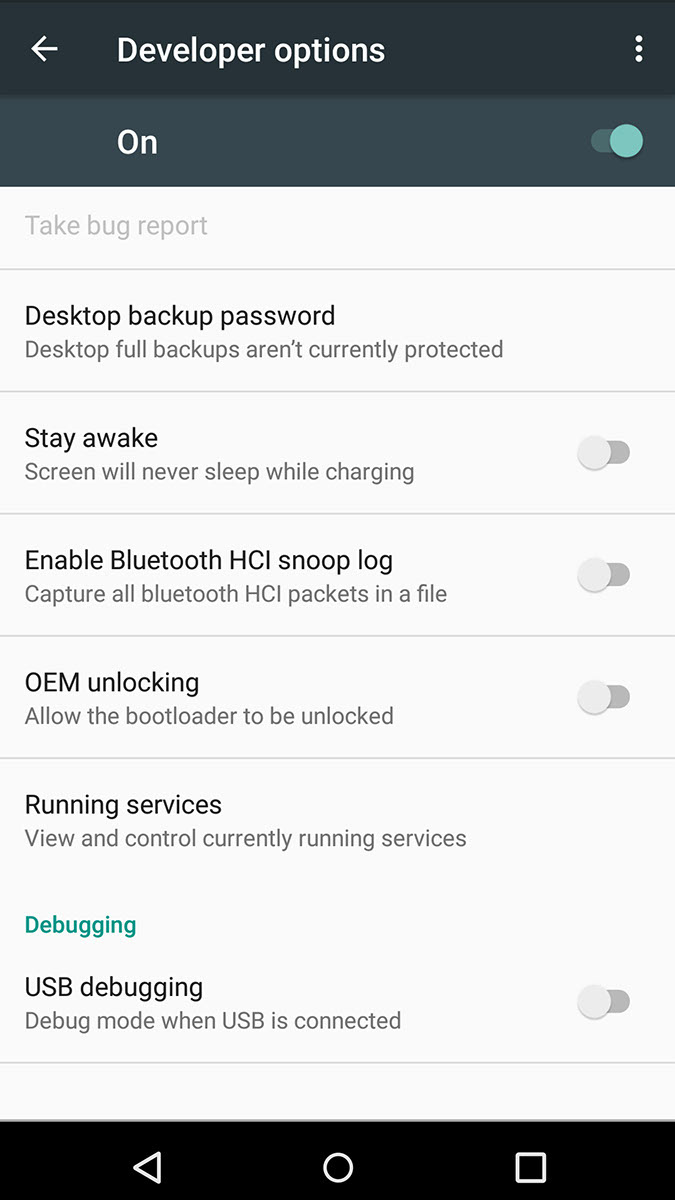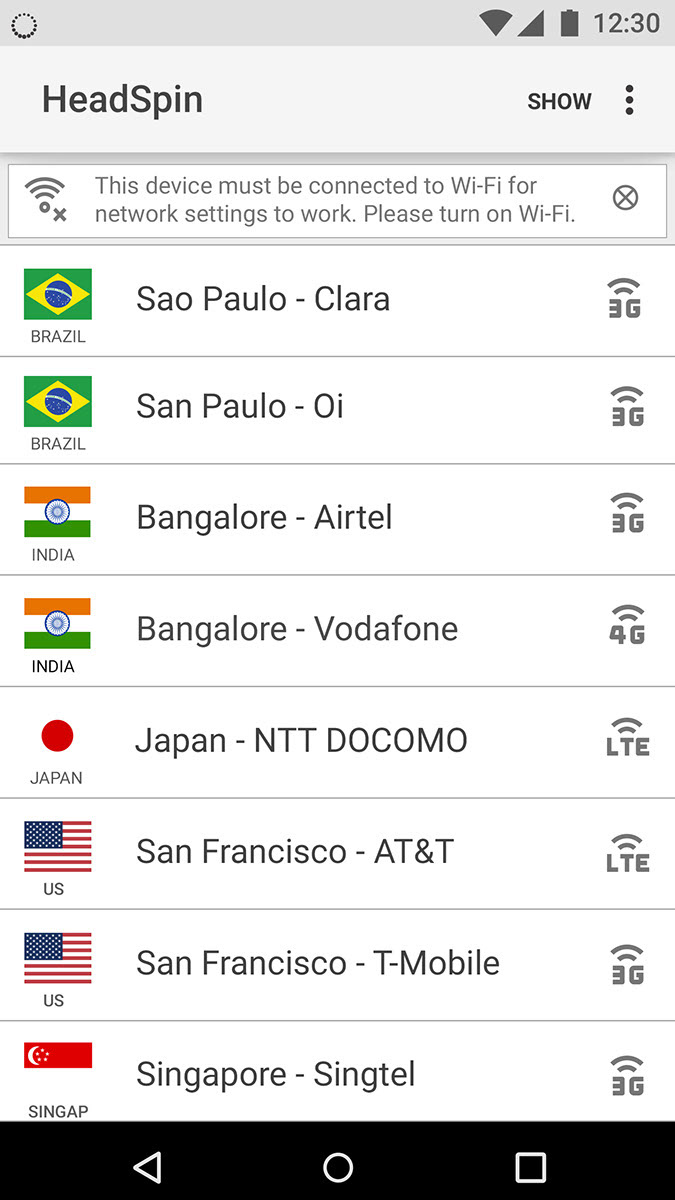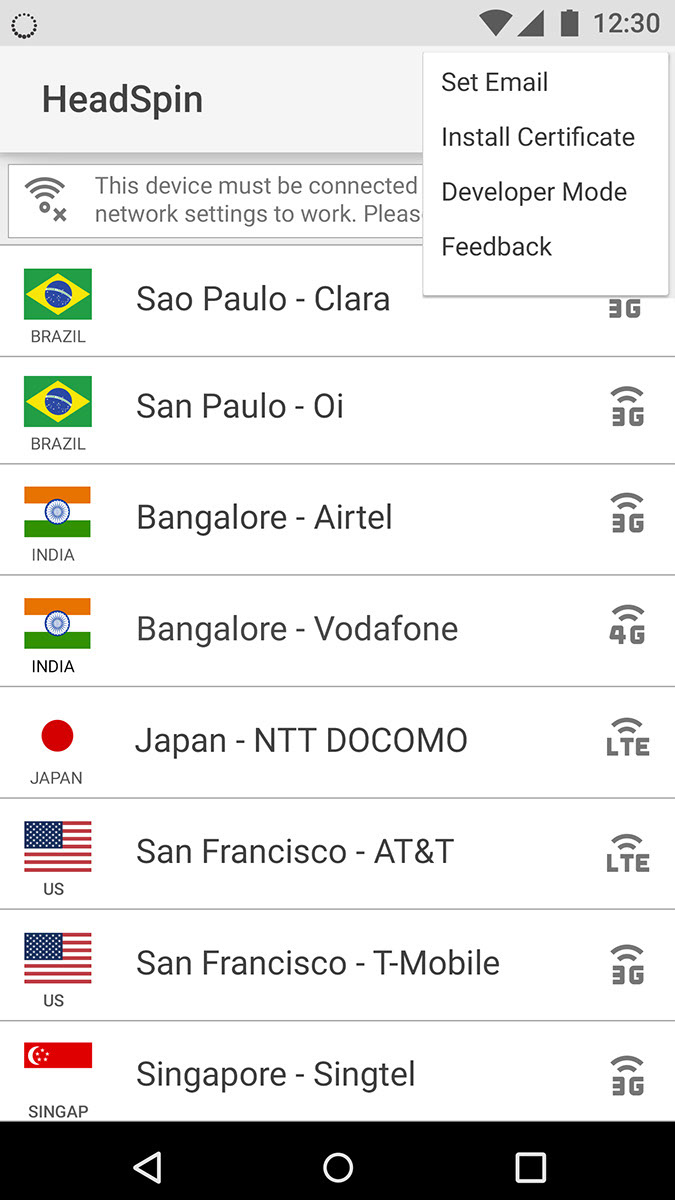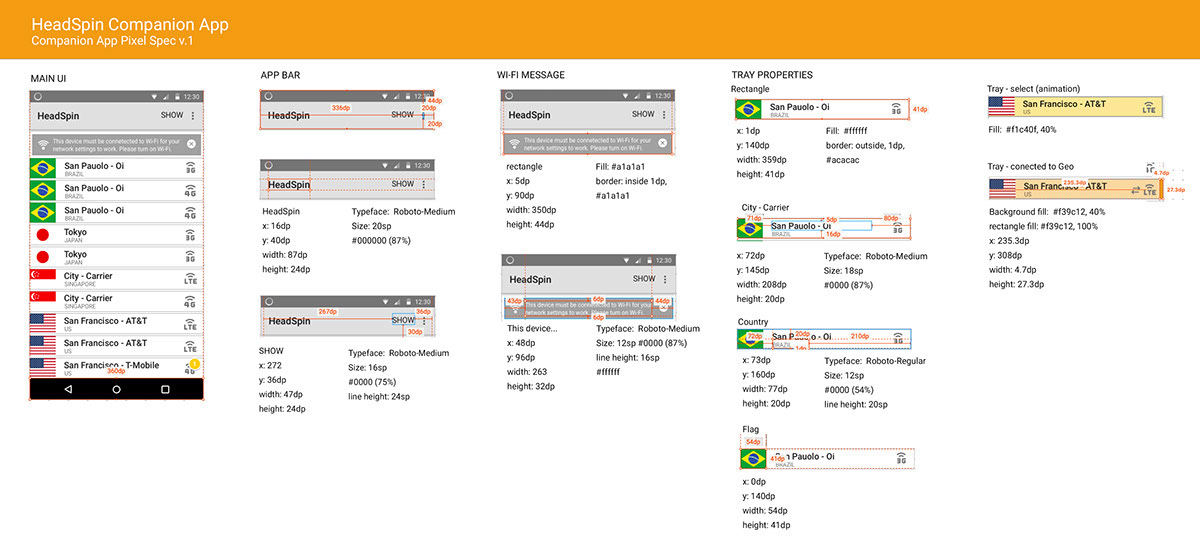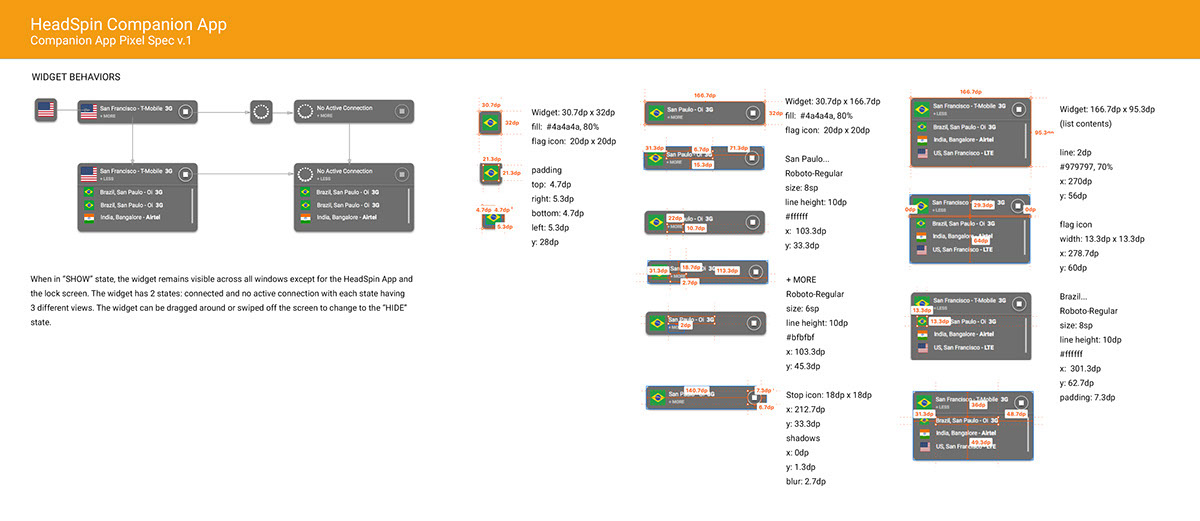 TAKEAWAYS
Product Management/Product Ownership
Information Architecture
Material Design Implementation