SENIOR INTERACTION DESIGNER
The Patient Quality Reporting Initiative (PQRI) is a federal initiative awarding physicians financial incentives for providing preventative health care measures for Medicare B patients. These values are measured following very specific guidelines and reported quarterly. 
DESIGN CHALLENGE
Creating a UI to capture and track hundreds of different medical tests and screenings for several types of conditions that have inconsistent result types, generate reports that adhere to federal reporting guidelines and integrate this date into the patient's Electronic Health Record (EHR)) within the RelayHealth application.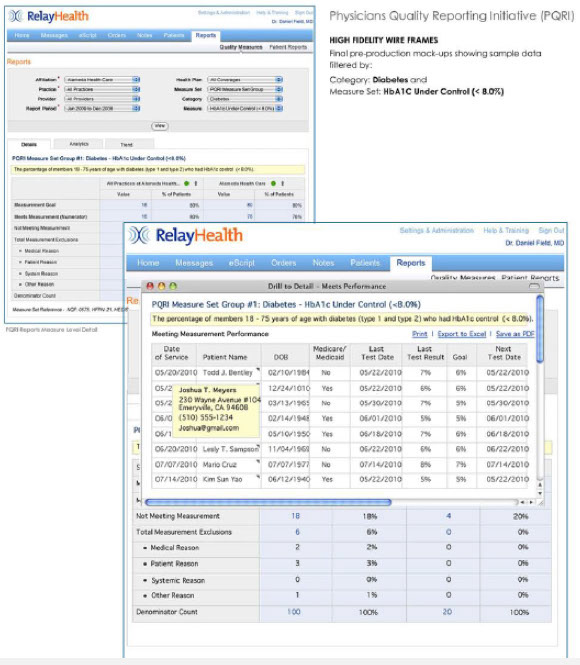 DESIGN SOLUTION
The Product Manager created an Excel Matrix that grounded tests and screenings into conditions based categories that had the same measurement types. This provided the blueprint for me to create a template based solution capturing the various criteria covering all of the different measurement scenarios. For instance, some screenings such as smoking cessation are interviews with a yes/no answers while a test for a condition such as diabetes has numeric values.
I created a filter set that required the practice administrator to sort based on specific criteria: practice date range, category, condition and measure name. which would provide measurable results. This helped break the data into smaller groups which was easier to analyze and report on. The overview showed where a practice or doctor measured in a certain category compared to the suggested federal guidelines. Drilling deeper, the detailed view provided more specific data such as the selected measures, values and trending.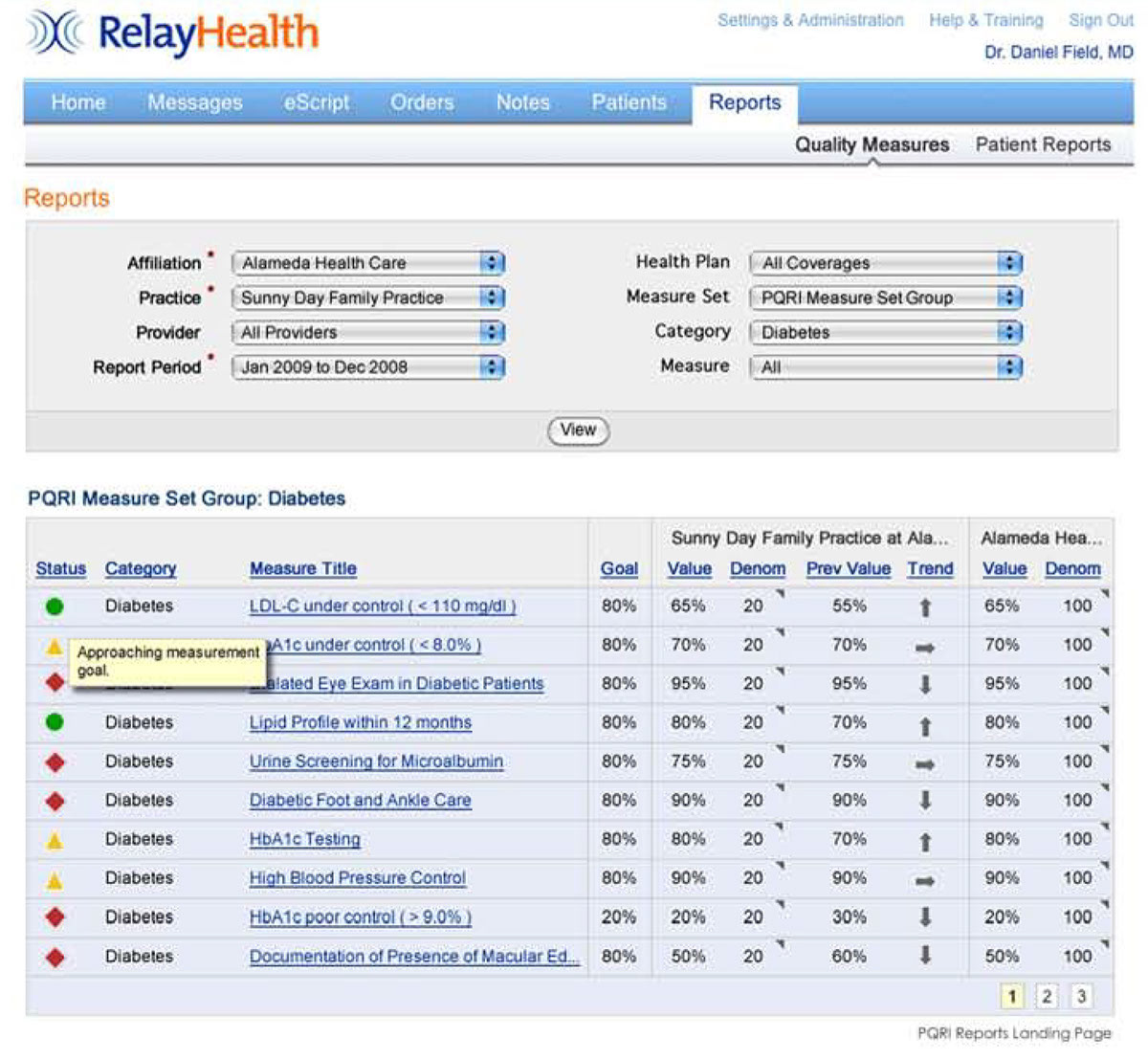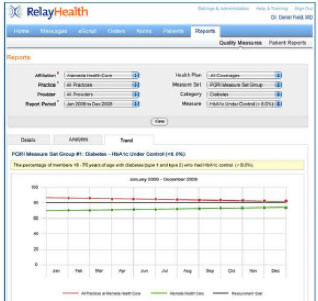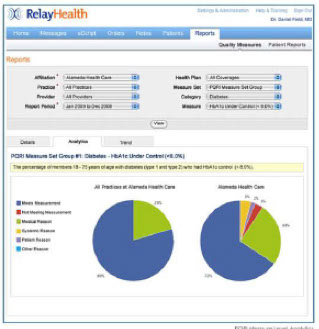 TAKEAWAYS
Synthesizing complex data
Created template set for reporting
Medical domain expertise